Quebec City, Quebec – Universal Supply, a division of USLBM, has partnered with Tando Composites to be the Flagship dealer for Beach House Shake, the authentic composite shingle, in the Southern New Jersey market. As the Beach House Shake Flagship dealer in that area, all Southern NJ Universal Supply locations will be trained and merchandised, with the Lakewood and Pleasantville locations being the primary stocking hubs.
"Beach House Shake is changing the market with its composite shingle technology, as a clear substitution for natural cedar shingles. We've been watching the incredible success of Beach House Shake on Cape Cod through Mid-Cape Home Centers, our sister USLBM company. And we're excited to fill the demand for Beach House Shake for the iconic homes along the New Jersey shore," said Barry Keenan, Product Line Manager – Roofing & Siding, Universal Supply Co. "We align well with Tando Composites' go-to market strategies and look forward to providing the leading brand of composite shingle to solidify our market leadership."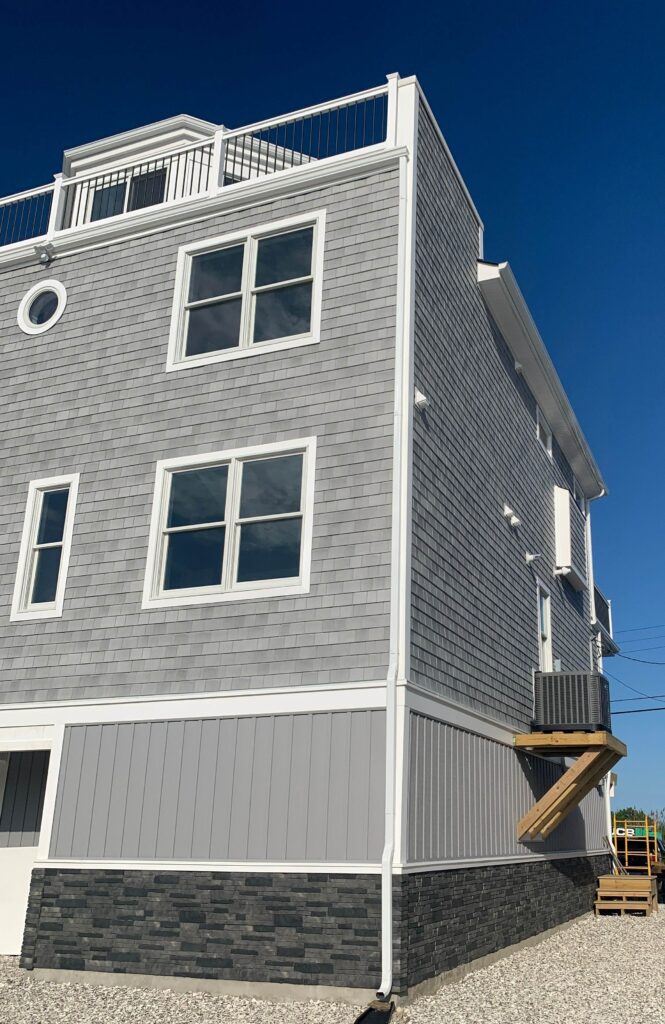 "For years, the demand for natural cedar shingles has outpaced the supply. We're excited to partner with Universal Supply to bring Beach House Shake to their customers who demand the authentic look of natural cedar shingles," said Ralph Bruno, President & CEO of Derby Building Products, Tando Composites' parent company. "With this Universal Supply partnership, Beach House Shake will be easy to buy for the exploding demand in in South Jersey."
Unlike natural cedar shingles which discolor quickly, unevenly, and endlessly, Beach House Shake will look "perfect" – from the day it's installed for the life of the home. Beach House Shake's innovative composite technology provides uncompromised realism and architectural precision, setting a new standard of appearance, performance, and installation ease. And Beach House Shake is certified for High Velocity Hurricane Zones by Miami-Dade County. 
Beach House Shake is available in four styles – Atlantica, a silvery gray reminiscent of bleached cedar shingles; Sandcastle, a fresh white cedar; Hatteras, a deeper gray found in southern coastal regions; and Pacifica, a fresh western red cedar shingle.
In addition to Beach House Shake, Tando Composites features TandoStone, the #1 brand of composite stone. TandoStone is preferred by siding installers and is the stone cladding chosen by many of the nation's largest remodelers, multifamily developers, and single-family homebuilders. 
---
About Tando Composites
Tando, a brand of Derby Building Products, is the leader in composite exterior cladding with TandoStone®, the #1 brand of composite stone, and Beach House Shake®, the authentic composite shingle. Backed by more than five decades of product innovation, Tando produces high performance products that professionals prefer and consumers demand. For more information on TandoStone or Beach House Shake, visit www.tandocomposites.com.
About Universal Supply
Universal Supply, a division of USLBM, is now 19 locations strong, serving New Jersey, Southeastern Pennsylvania, Delaware, Maryland, and Connecticut. With more than 230 employees, Universal Supply has become the premier source for building and remodeling products and services in south central New Jersey. https://www.universalsupply.com/