As I sat down in the boardroom for our monthly Saratoga Builders Association meeting six years ago, I already knew how we would spend the first few minutes. We always had an unplanned agenda discussion about the lack of labor and how "they could build more homes if they could only find more help." This dialogue is happening in boardrooms and jobsites across the country as the problem is getting worse.
With the help of a trusted colleague, Pam Stott, we decided to accept the challenge and set out to do our research. Why don't students, both male and female, look at the trades as a viable option after high school or college? In 2021, 68% of employers in the trades struggled to hire skilled workers, and 35% were extremely understaffed. The problem is complex and deeply rooted, and there is no quick fix.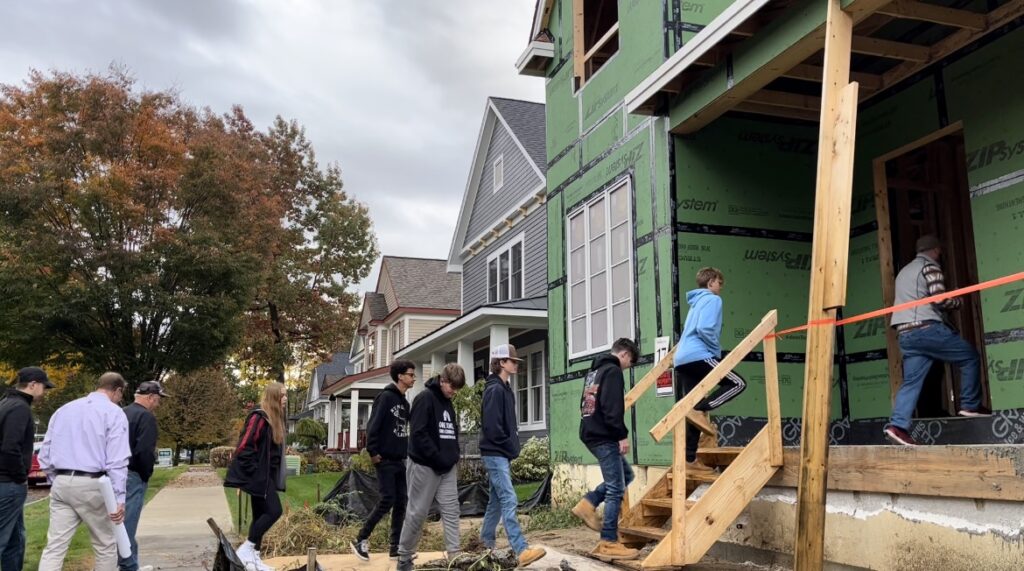 As we sat with multiple school superintendents, principals, and counselors, we quickly learned that the decades-long prioritization of the four-year degree has created disconnects within our school systems. School staff assured us they understood that not every student needed to pursue a college degree; however, schools are motivated to push students toward college. The criteria used to rank schools highlight the percentage of students pursuing a four-year school. Colleges provide a one-stop-shop approach with easy access to information and clear pathways for both counselors and students to engage with them directly. Trades, on the other hand, have done little to promote and provide access to their industry.
The "college or bust" thought process that has existed for many years is having a significant impact on our economy. Decades of perpetuating the thinking that the only sure ticket to the good life in America is a college degree have contributed dramatically to the decline in the labor force. In most cases, unless someone has a family member working in the trades, they tend to have little or no knowledge about what the trades have to offer.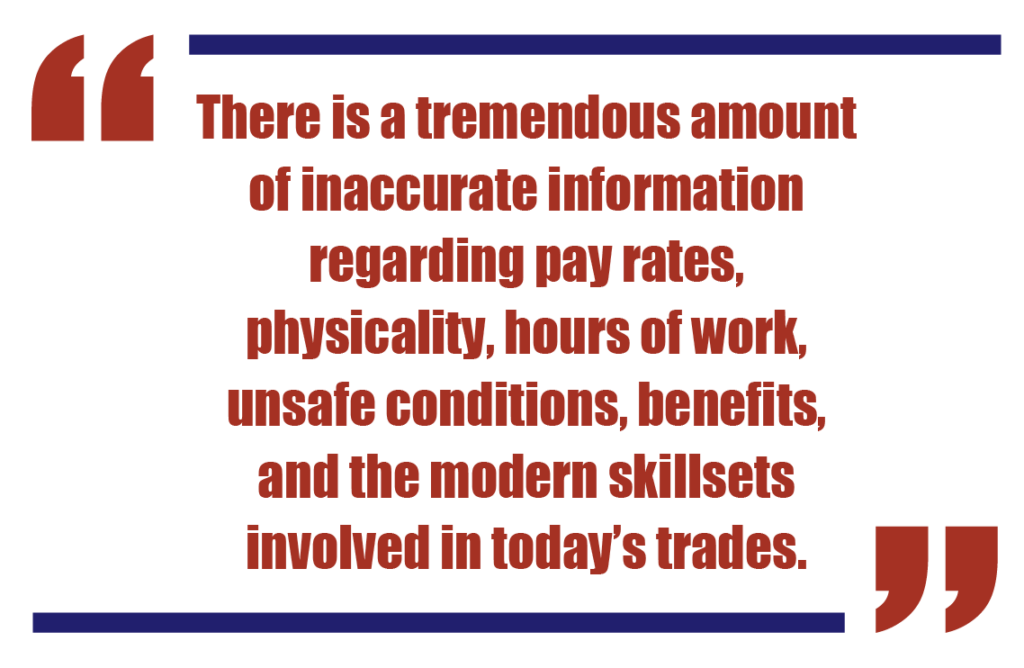 In conversations with the schools, we often found ourselves discussing the many myths that exist about the trades. There is a tremendous amount of inaccurate information regarding pay rates, physicality, hours of work, unsafe conditions, benefits, and the modern skillsets involved in today's trades. It's understandable that working with erroneous information would not get anyone excited about pursuing this line of work. We left these school meetings feeling overwhelmed with the work that needed to be done. On the other hand, we were encouraged by the schools' willingness to work with us to get in front of their students and raise awareness about careers in the trades.
The time is right for businesses that rely on the trades to engage with students as they explore post-secondary education options. Students presented with accurate information about a lucrative and rewarding career path will listen. According to a recent survey by Lightcast/Tallo, 53% of students feel pressured by family and teachers not to pursue a career in the trades. Also, many students still just want the experience of going to college and view that as equally important as getting a degree. These factors make the recruitment of young people into the trades even more difficult. To help overcome this challenge, we need to stop looking at the trades and college as either-or scenarios. Students can go to college and have a very lucrative and rewarding experience in the trades, but they must be aware of such opportunities prior to application day. As noted earlier, the trades have done a poor job educating and connecting with students and schools, and, as a result, the industry has suffered.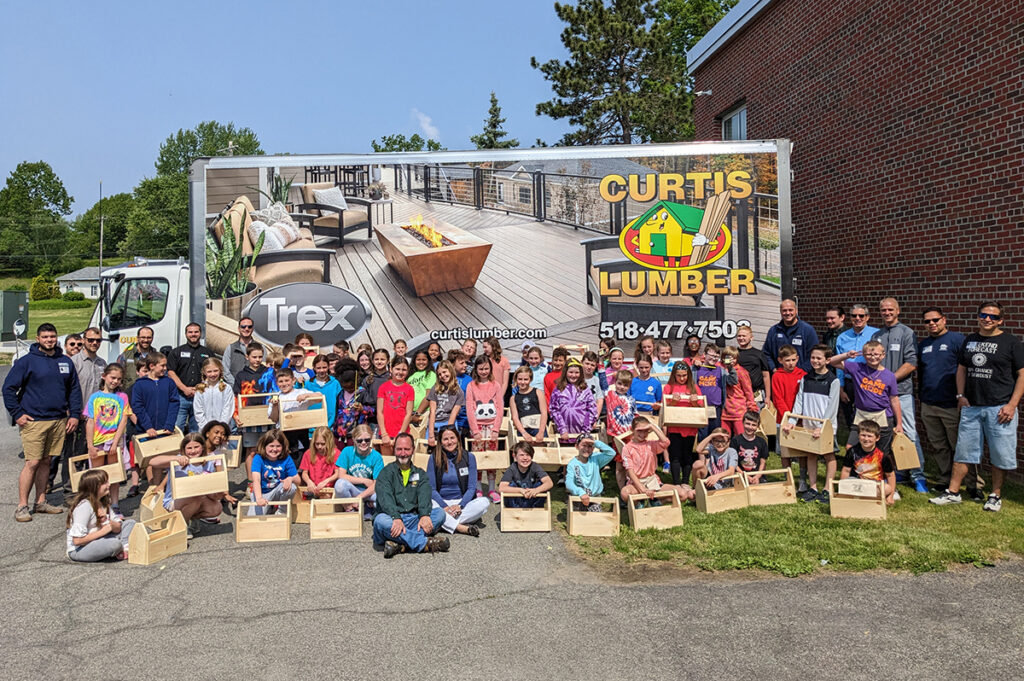 Fast forward six years, and our small workforce development task force has grown significantly, and our reach has expanded well beyond Saratoga County. We quickly learned that engagement with students needs to start as early as elementary school. We developed programs to connect with students beginning in the second grade through middle and high school, using various approaches to help bring awareness about the trades. In doing so, we always place a strong emphasis on the correlation between their school studies and application in the field, demonstrating that mathematics, science, technology, and design are relevant in trades work.
Unfortunately, misconceptions about the trades still exist, especially for parents and those who hold the purse strings and have a strong influence on their children's early future. Many studies support this issue, and there is little evidence of significant change on the horizon. Yes, working in the trades can be physically demanding depending on the position; however, the work environments are more people-centric, and there is tremendous pride and satisfaction in the tangible finished product. Safety standards, benefit packages, competitive salaries, job security, and equipment requiring tech-savvy skills are all germane in today's trades.
At the end of the day, independent building material suppliers that rely on the trades for survival have a vested interest in fixing this problem. I have had many conversations with retail dealers who do not understand why we focus on finding labor for the trades while we're all struggling for labor as well. These are not separate issues and can be addressed simultaneously. Not everyone is ready to work on a jobsite but would feel more comfortable in a retail environment supporting the trades. The other resistance I hear is that they are a small business, short-staffed, and do not have the time. I can appreciate these challenges; however, I feel we can all do something. We have found that our trade customers will step up and engage with students, especially when partnered with store staff. Our customers enjoy the experience and have become more loyal when they recognize that dealers are supporting their need for labor.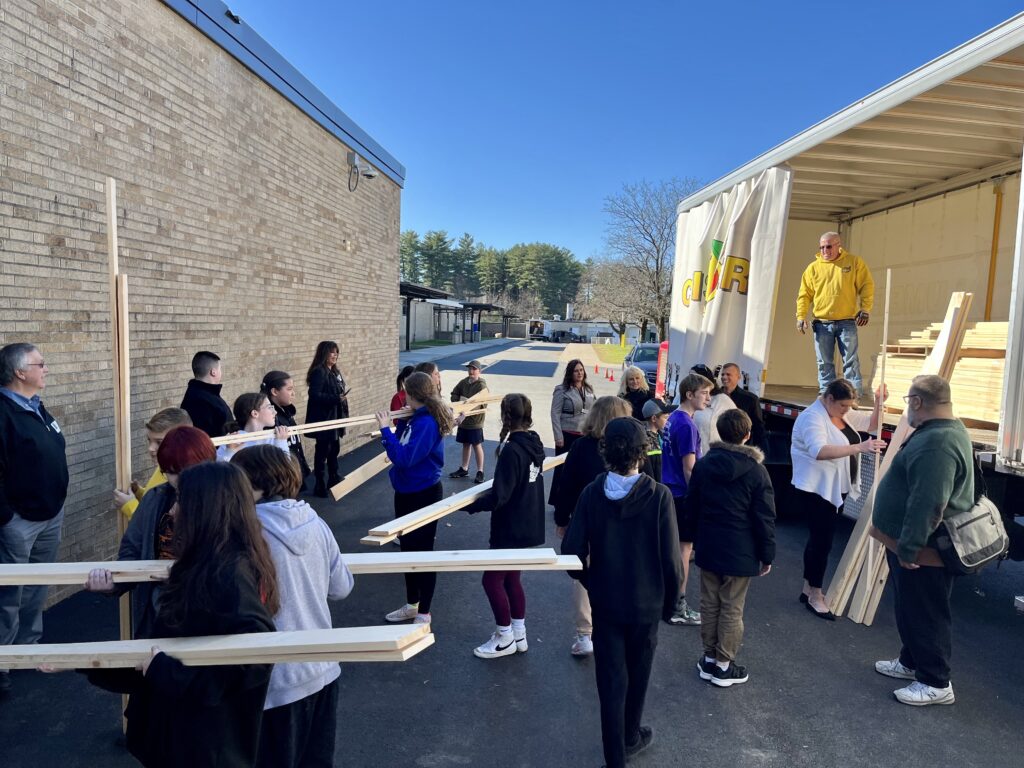 School leaders have been welcoming and receptive to interaction with the trades' community for their students, teachers, and counselors. Students are willing to listen and often get excited about the trades when the topic is related to what they are learning and discussions are interactive and hands-on, and involve technology. Also, because counselors have the desired connection with parents that we do not have, providing them with information and tools better equips them to have informed discussions with doubting parents and students. Parents continue to be the biggest obstacle as we work to promote careers in the trades.
There is no quick fix, but there has been progress, and that is the motivation needed to continue this journey. Overcoming the "hammer and nails" mindset is like trying to change a culture. Ultimately, we must change that culture to understand and appreciate the importance of the work in the trades. It is the foundation upon which our country is built. There will always be a need for work in the trades. It's not just a job—it's a career!
Want to read the full issue of the July/August LC? Click here
---
The SBA Task Force is Chaired by Doug Ford (dougford@curtislumber.com) and Pam Stott (pamelas@curtislumber.com) from Curtis Lumber Company. Please feel free to contact us if you would like more information.