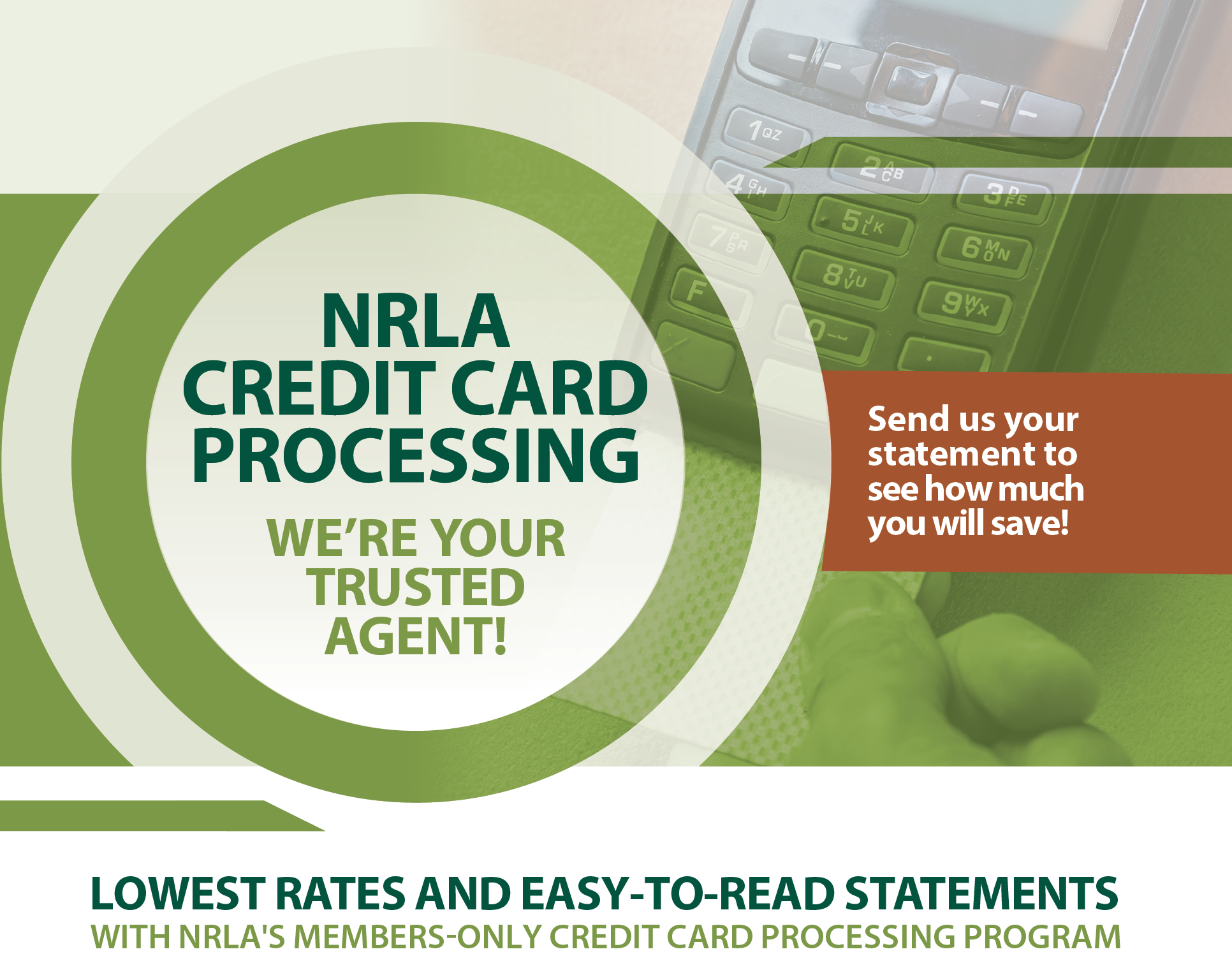 NRLA IS YOUR TRUSTED AGENT
NRLA has partnered with leading credit card processing company, Payment Processing Consultants since 2001. As an agent and distributor of PPC's services, we dictate the cost to provide our members with wholesale rates. Your statements will be easy to read, funds will be deposited next day, rates will be lowest around (AND NEVER CHANGE), and you will have the full backing of the NRLA team overseeing the program.
Members in the program save an average of $5,140 per year
See how much you'll save!
Email your current credit card statement to memberprograms@nrla.org to receive a free evaluation and quote, or call 800-292-6752.
Don't take our word for it, see what members have to say:
"The credit card processing is great! Fast processing and the money hits bank very quickly in comparison to what we had, not to mention the rates have saved us a lot of money.  We are very happy with our decision to switch."
"The transition went smoothly switching to Payment Processing Consultants. We had issues with our former company and representatives from PPC helped out to resolve—PPC is more efficient. The new machine seems to process faster as well."  
"OH WOW! Did not realize the highway robbery that was going on. Please let me know what I need to do to change our processing, preferably sooner than later. Thanks for looking into this for us."


NRLA's Credit Card Processing Program is powered by: