Get to Know Your RILBMDA Lobbyist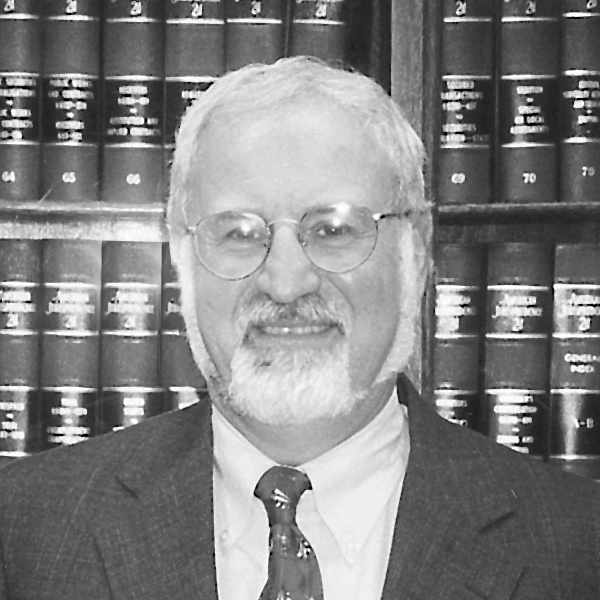 The following
is a Q&A with RILBMDA Lobbyist, Terry Martiesian of Martiesian & Associates.
The lumber and building materials industry employs more than 7,000 people in R.I.
RILBMDA hosted
its annual Lobby Day on May 17. A brief overview of priority issues discussed with legislators may be found here.
Tell us a little about your background. Where did you grow up, go to school, etc.?
I was born and raised primarily in Providence, R.I. Both my residence and office are in the city, which is one of the oldest cities in the USA, having been founded in 1636. My father was a child survivor of the Turkish Genocide of the Armenian race. He lived in several countries—including orphanages in Syria and Lebanon and with family members in France and Cuba—before finally arriving in this country and attending high school. Thereafter, he lived the American Dream despite not being able to go to college. My mother was born and raised in Rhode Island and had a normal childhood. She was the family disciplinarian for my two sisters, especially yours truly.
I loved my childhood. Unlike today's world, my friends (both male and female) could go outdoors after school and be on our own to play ball, ride bikes even if we were a mile or more away, and play ice hockey on the ponds, and being raised during both World War II and the Korean War, we used to play "war," of course (good guys and gals vs. the bad guys and gals), and so on. The only rule our parents had for all of us was "be home before dark or else," and they meant it! On Sundays, gathering was a must, and the good memories are everlasting. I attended public schools and went to the University
of Rhode Island and Suffolk University Law School, where I received my Juris Doctorate. My wife and I married while both of us were still attending college—not exactly the smartest thing to do. She would go in one direction, and I headed to Boston. We both worked part-time. Today, we have four children and seven grandchildren. They are all a blessing…
What made you realize you wanted to be a lobbyist?
I never thought about becoming a lobbyist. After graduating from law school and passing the bar, I worked for a couple of law firms. One night, I received a call from a person I did not know, and he asked if I could come to his office that night. I did, and he asked if I would like to be a committee clerk for a couple of legislative committees at the state House of Representatives. I accepted and started in 1969, and I loved first being committee clerk and later legislative counsel. The reason I received that telephone call is a long and unbelievable story, but it would take too long to explain the details. The experiences and friendships are so many, as is the knowledge I gained over the years because of the many positions and responsibilities I was given.
What was your first lobbying or political job, and what was your favorite part of it?
I became a lobbyist by pure accident. In 1977, the individual who finally hired me was on the losing side of a battle for the House speaker's position. Needless to say, I and many others were terminated. Shortly thereafter, I received a call from the Manufacturing Jewelers & Silversmiths of America (MJSA), was interviewed, and was hired to represent this national (international) trade association, which at the time was headquartered in Providence, R.I. The city was commonly referred to as the jewelry capital of the USA. Lobbying was challenging at first, as I was used to knowing what was and was not going to become law.
As a result of my legislative and lobbying experiences, I have personally had the opportunity to meet, be in the company of, and converse with so many in education, science, finance, sports and sports journalism, politics, government, and so on!
Because of my vast experience and the clients I have represented, I have learned so much about the many industries and issues that lumber, jewelry manufacturing, insurance banking, health insurance, contracting, movie theaters, staffing agencies, and so on have to contend with. It has taught me to appreciate what so many do and how little most of us actually know. I've been involved in or negotiated so many different issues, be they employer-employee, environment, the complexity of health insurance, labor management, and so on.
What is something people are always surprised to learn about your role as a lobbyist or what you do in government?
On occasion, clients have become irritated when one confers with a representative of the opposite side after a nasty hearing or negotiation, be it legislative or legal. I just tell them that there are two or more sides to so many issues, and in this business, one's opponent on one issue could be your ally on another. This is especially true in a small state like Rhode Island.
What's the most interesting thing you've worked on lately?
I have been involved in an ongoing legislative (three-year) issue that I know many of you are tired of hearing about—wage theft and misclassification. It's not the simple subject one would believe it to be. I've been one of a small group representing businesses in negotiations to get the issue resolved, but it remains between the business sector on one side and labor and the Attorney General on the other. This legislation is so important to the business sector, especially when one is negotiating the independent contractor definition and penalties.
Please tell us why you see the Association PAC* as so crucial to our members?
As to why a business association PAC is crucial, all I can say is to just look at the labor movement in our state. They understand that politics is on the agenda 365 days a year. I fully understand the differences, just as with the climate issue, but business has to remain active and visible and realize how important politics and state and local policies are to so many businesses.
If you were not a lobbyist, what would you be?
If I were not a lobbyist and practicing attorney, I would probably have become an educator and coach. I taught junior and senior high school part time while going to law school and coached primarily youth baseball. Although I was a better football player, baseball is a game I still love.
And just for fun, what about your home state do you believe every person should experience at least once? (food, location, experience, etc.)?
I have heard from so many, and I too can state, that Rhode Island, despite its small size, has some of the nation's finest variety of restaurants. We are like the United Nations. How can one beat our location, where such a large percentage of the state borders the Atlantic Ocean? Gorgeous! Rhode Island has such a history of combining the old with the new. Just think of Newport and South County. That's why so many individuals from New York, New Jersey, Connecticut, Massachusetts, and so on, have summer homes or have relocated to our state (the comparative cost does not hurt).
*NOTE: Do you know why RILBMDA has a political action committee? The answer is that a PAC gives our members a collective voice in state politics. The Rhode Island Lumber Dealers PAC combines donations from all of our members
and can then make contributions to candidates for statewide and legislative office who take positions on issues that
are beneficial to our industry. Individual donations to candiates are great and help form relationships with potential, future policy makers, but having a united voice through a PAC is also vital to our success. Learn more about the RI Lumber Dealers PAC here.