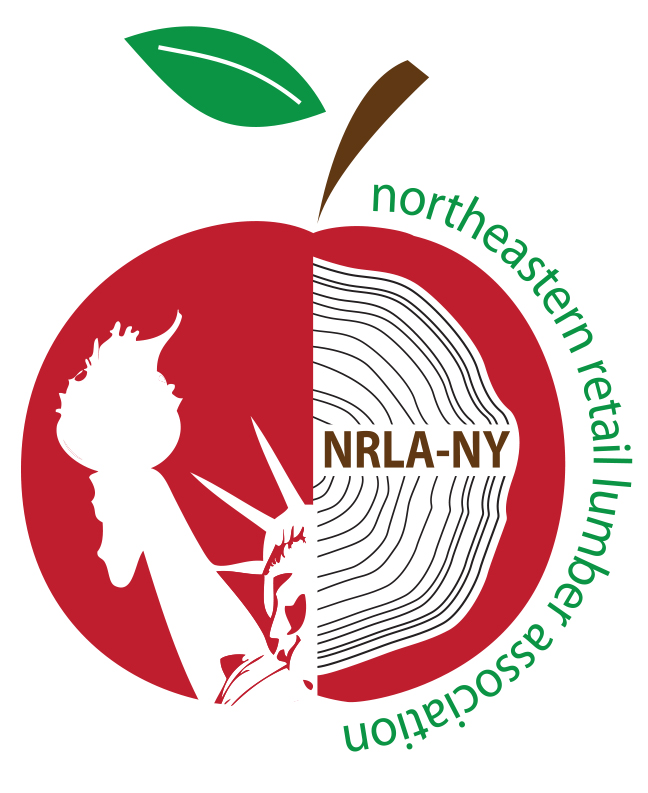 Get to Know Your NRLA-NY Lobbyist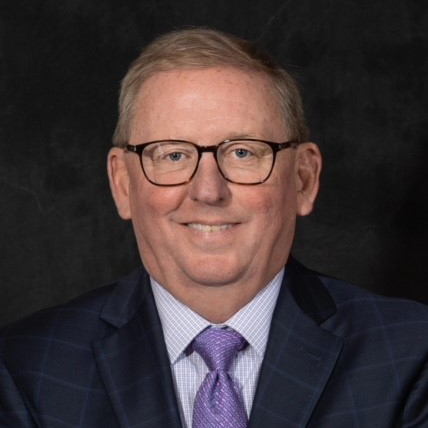 The following report is from NRLA-NY Lobbyist, Todd Vandervort of The Vandervort Group.
The lumber and building materials industry employs nearly 139,500 people in N.Y.
NRLA-NY's hosted it's annual lobby day in May. A brief overview of priority issues discussed during legislative meetings may be found here.
Tell us a little about your background. Where did you grow up, go to school, etc.?
I was born in Albany, N.Y., and then moved to Syracuse when my dad got a job at Carrier Corporation. I went to high school at Fayetteville-Manlius in 1980 and graduated from Hartwick College with a Bachelor of Arts in Political Science in 1984.
What made you realize you wanted to be a lobbyist?
I wanted to follow in my dad's footsteps. At a very young age, my father knew he wanted to work professionally in politics. He started his career as the first advance man for Governor Nelson Rockefeller in 1958. He then became executive director of the Republican State Committee during the Rocky Years. Having started a family in the early 1960s, my father then went to work for Carrier Corporation in 1973, where he became an officer and ran Carrier's Government Relations Worldwide. He eventually left Carrier to start his own lobbying firm in 1985. After I graduated from Hartwick, I worked for the James E. Strates Shows (a traveling carnival). They ran the carnival midway at the New York State Fair in Syracuse, and my dad thought it would be a good idea for me to spend some time working for his friend, Jimmy Strates. I lived on the Strates Show train and traveled up and down the East Coast, stopping at fairs along the way. I did that for three years until my dad asked me and my brother to come to Albany and work for him at John W. Vandervort Consultants.
What was your first lobbying or political job, and what was your favorite part of it?
My first political job began in May 1987. I was working with my brother and my dad at John W. Vandervort Consultants. In 1988, we picked up our first client, NRLA. I can honestly say that NRLA was the client that enabled me to thrive as a young lobbyist under the direction of my father. I realized that I have a passion for small business issues. One of our first big successes was the enactment of PromptPay. When I realized how much of an impact that had on NRLA members, I wanted to do whatever I could to fight for legislative and regulatory relief for small businesses. We have had many more successes over the years, and I'm proud to still be representing NRLA 35 years later.
I learned so many valuable lobbying traits by just watching and listening to my dad in his element! Now I know where they came up with the phrase "the apple doesn't fall too far from the tree.
What is something people are always surprised to learn about your role as a lobbyist or what you do in government?
What it really takes to be successful in lobbying is a combination of providing good information, connecting constituents to legislators, patience and persistence, working well with others on all sides of an issue, building strong coalitions, relationships, relationships, relationships, and steadfast perseverance!
What's the most interesting thing you've worked on lately?
I have another client, the New York State Liquor Store Association, that I have represented
since 2005. In 2010, then-Governor David Paterson included the most dangerous proposal for the association in his budget proposal: wine in grocery stores. We brought 700 liquor store owners to Albany during one of the worst snowstorms in the Northeast. We walked the halls and met with almost every legislator, asking them to vote against the governor's budget proposal. We were successful in defeating it, but we also knew the issue would arise again at some point. Legislation has been introduced in the past few years but never went anywhere until this year. A new bill was introduced, and the supermarkets reinvigorated their attempts to get the bill passed. When it comes to protecting small businesses, I spring into action. I am part of a campaign that incorporates lobbying and grassroots mobilization, which I believe is one of the most effective lobbying tools. Legislators need to hear from me (the lobbyist), but more importantly, from the liquor stores that are directly impacted by wine going into grocery stores. It is a David and Goliath situation, and I have a drive to fight for the underdog!
Please tell us why you see NAILPAC* as so crucial to our members.
A PAC is another tool in the lobbying toolbox. It is a very powerful tool that allows a group of individual companies or corporations to be heard as one larger collective voice. PACs can also give donations at higher levels than corporations can. In this way, we can support our legislative allies who support us. It's not a "pay to play" scenario, but a large part of "a day in the life of a lobbyist" includes attending legislators' fundraisers. Having a fully funded PAC lets legislators know that we want a seat at the table when our issue is brought up for consideration.
If you were not a lobbyist, what would you be?
It is very possible that if I were not a lobbyist, I would still be involved in the Strates Shows. I would likely have overseen procuring midway contracts at the fairs we have been involved in, as well as finding new locations. I wouldn't trade the path I chose, but I believe I would have been successful in almost any endeavor based on the foundation my parents gave me as I was growing up and experiencing all the amazing things and people they had as friends and working relationships.
And just for fun, what about your home state do you believe every person should experience at least once? (food, location, experience, etc.)?
Albany is centrally located to so many other states, such as Massachusetts and Pennsylvania, as well as New York City. But there are also so many beautiful areas within New York, such as the Adirondacks, the Catskills, the Hudson Valley, and northern, central, and western New York. I would suggest that everyone travel across New York state and experience the change of seasons and what each region has to offer. My dad traveled every corner of New York state when he was advance man for Governor Nelson Rockefeller, and he would always ask people he met, "Where are you from?" so he could connect with them. It's a great way to share a little something special you learned about that region of the state, and it's a great way to experience everything this wonderful state has to offer.