HOUSTON — Westlake Royal Building Products (USA), Inc.("Westlake Royal"), a Westlake company, announced today that Palight Trimboard is now SkytrimTM, a sophisticated line of PVC trim options.
Skytrim is a complete line of PVC trim options including trimboard & sheets, beadboard, decorative mouldings, post wraps, corners & millwork profiles, and a Cortex Fastening System. It's made with free-foam PVC that works and cuts like wood, but is also lighter in weight, making it easier to transport and install. PVC delivers amazing performance without many of the drawbacks of wood — such as rotting, painting or staining — and significantly lowers regular maintenance for the homeowner over time. Skytrim's range of product options can match the architecture of almost any home style.
"We are pleased to introduce the new Skytrim line, a complete PVC line of products that can take the design of any home to the next level," said Steve Booz, vice president, marketing, Westlake Royal. "With Skytrim, designers can achieve the aesthetic they want while enjoying better longevity and lower costs than wood products."
Trimboards & Sheets
Skytrim PVC trimboards and sheets are available in white, sand and clay colors. The range of neutral trimboard and sheet shades provide the flexibility to complement a variety of siding colors, from lighter to bolder shades. Both trimboards and sheets come in smooth/smooth or fully reversible in smooth or woodgrain texture for design and aesthetic flexibility. This product comes with sealed edges and factory-applied protective film.
Beadboard and Beaded Sheets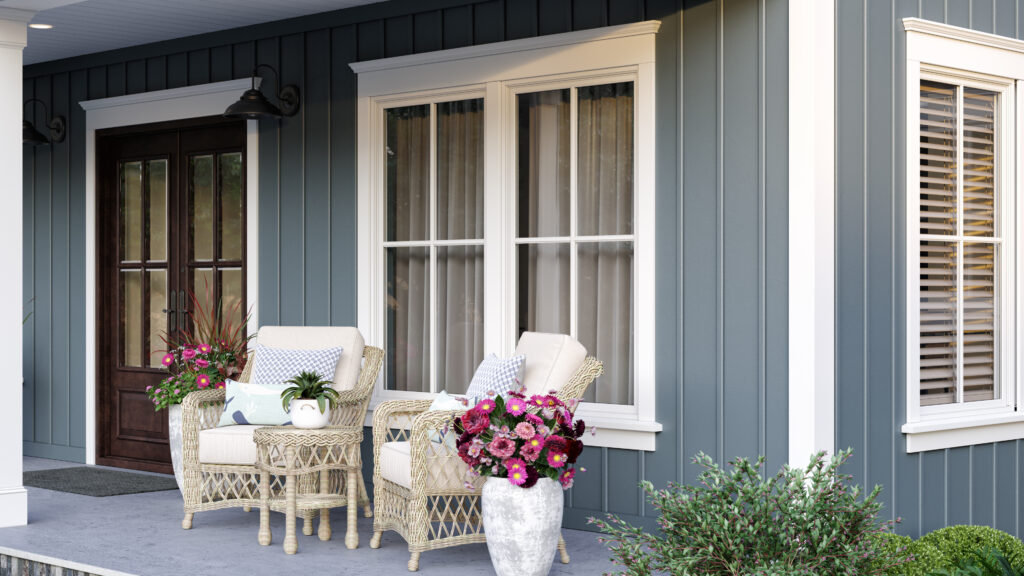 Skytrim beaded profiles are a great match for any home style, especially Modern Farmhouse, as it embellishes warmth and charm, both inside and outside the home. This product creates a point of interest in entryways or on feature walls, and can be installed in the dining room, laundry rooms as wainscoting, and even on porch ceilings.
Post Wraps
Skytrim Post Wraps are decorative trim kits that come in matching sizes, giving added design flexibility to the installer.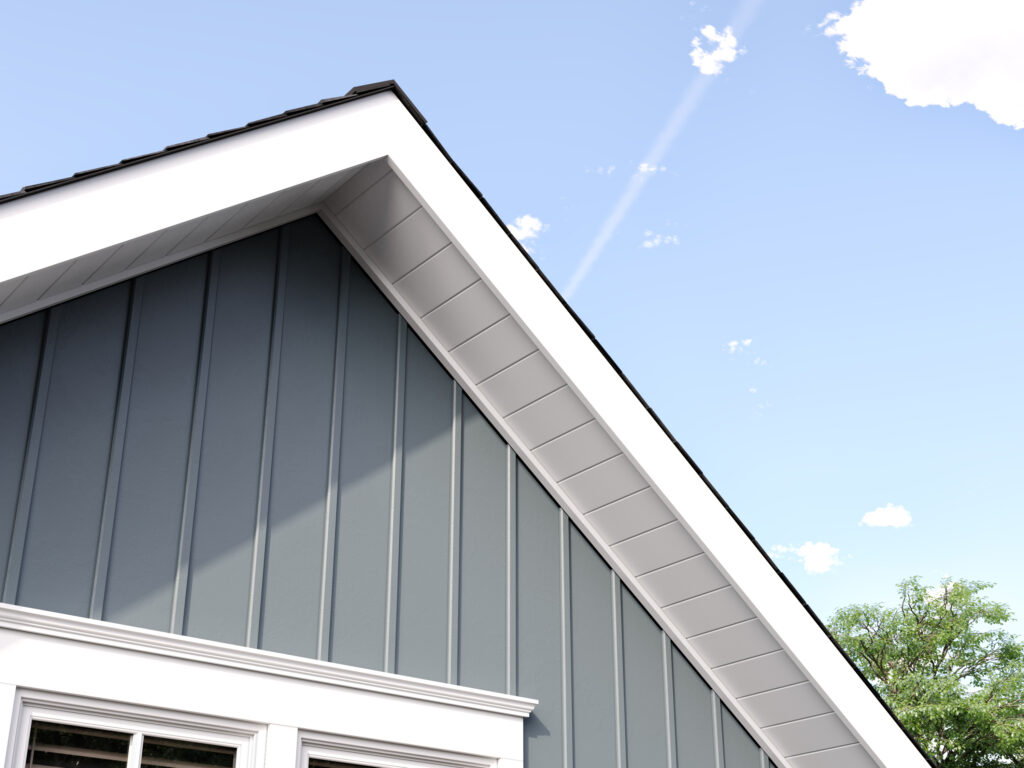 Decorative Mouldings
Simple to cut and install, and designed to last, Skytrim mouldings are ideal to highlight details and add character to any home.
Corners & Millwork Profiles
Millwork profiles and corners are used to highlight home details and create virtually seamless transitions. Skytrim Corners are available in a variety of sizes and profiles that perfectly highlight any home style while providing lasting protection and performance.
Cortex Fastening System
The Skytrim Cortex Fastening System is a fast and easy way to hide fastener heads when installing PVC trimboards, sheets and profiles. It combines the strength of a face-fastened connection with the style of a hidden fastener. The screw is specially designed to cut a clean hole through the surface of any Skytrim product so there's no need to pre-drill. The countersink setting tool is included and available in white, clay and sand in both smooth and woodgrain textures.
To learn more about Skytrim, visit www.Skytrim.com.
---

About Westlake Royal Building Products
Westlake Royal Building Products (USA) Inc., a Westlake company (NYSE:WLK), is a leader throughout North America in the innovation, design, and production of a broad and diverse range of exterior and interior building products, including Siding and Accessories, Trim and Mouldings, Roofing, Stone, Windows and Outdoor Living. Westlake Royal Building Products manufactures high quality, low maintenance products to meet the specifications and needs of building professionals, homeowners, architects, engineers and distributors, while providing stunning curb appeal with an unmatched array of colors, styles, and accessories.
For more information, please visit WestlakeRoyalBuildingProducts.com. Follow us onLinkedIn and Instagram and "Like" us on Facebook.