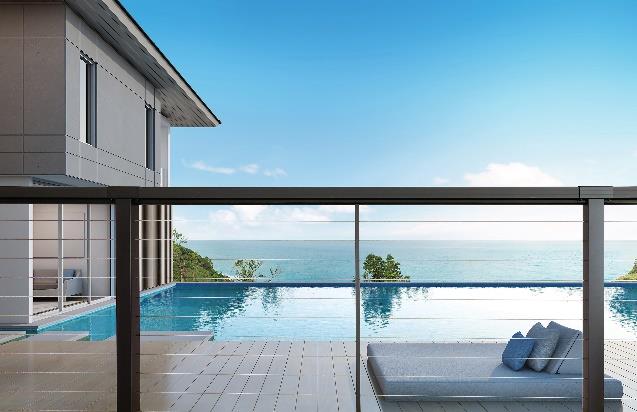 (Maple Ridge, British Columbia, June 26, 2023) — Vista Railing Systems Inc., a market leader in exterior railing products that are both stylish & simple, is expanding its distribution network with the addition of Carolina Atlantic Forest Products in Northern Georgia. This relationship represents significant growth potential for each company in a significant aluminum railing market. 
"We are very excited to work with Carolina Atlantic to make our products available in the Northern Georgia market on a day-to-day basis", said Kalvin Eden, national sales manager, Vista Railing Systems Inc. "They have been providing excellent service to the Northern Georgia market for several years, and the addition of the Vista Railing line will allow them to expand and grow with their current customers and extend their reach to new opportunities by offering our full line of premium quality aluminum, glass, and cable railing products."
"At Carolina Atlantic Forest Products, our team draws from decades of experience to provide best-in-class service to all the markets exterior envelopes covers including deck and stair railings. We pride ourselves on being knowledgeable and reliable, and we measure success with repeat business. Carolina Atlantic has several long-term partnerships with our suppliers and customers because we have a vested interest in providing the supplies needed to help their businesses grow. We believe Vista Railing Systems' people and products operate with a similar approach and is an appropriate partnership to further our mission, 'Building the Future with Quality Building Products'," said Jamie Brown, regional vice president and partner at Carolina Atlantic. "We are excited to align ourselves with an organization with the same 'customer-first' philosophy and extensive experience to offer the market."
---
About Vista Railing Systems, Inc. Since 1974, Vista Railing Systems Inc., has been a market leader in exterior railing systems through our dedication to continuous improvement and total customer experience. At VISTA, we believe our railings create amazing spaces that inspire people to connect. Through design-forward thinking that embraces simplicity, our stylish railings can be enjoyed with every home.
VISTA designs, engineers, tests, and manufactures premium quality railings in aluminum, glass, and cable…all through the lens of style and simplicity.
For any additional information, please contact Rob Mitchell, President & CEO, Vista Railing Systems Inc.