From Tree to Tree House Chip & Emily's Magic Flume Ride
Makes a great holiday gift!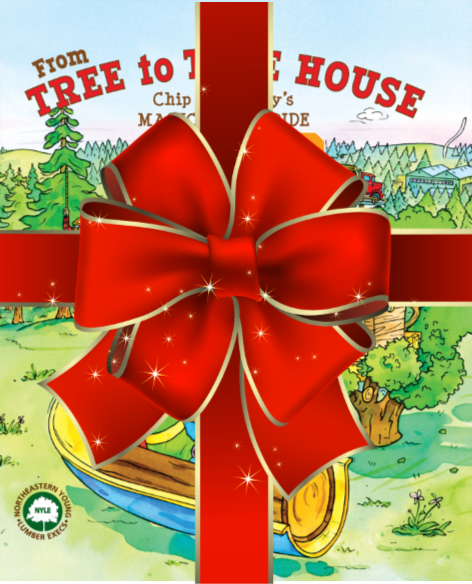 In this coloring book, Chip and Emily Green and their dad are building a tree house. They go to their local, independent lumber dealer to get lumber. There they meet Fern, a NYLE member, who offers them a ride on the Magic Flume so they can find out where lumber comes from. Along the way they meet Fred the Forester, Larry the Logger, Tom the Trucker, Mary the Mill Manager, Holly and Wally the Wholesaler, Martin the Manufacturer, Ralph the Researcher, and Carlos the Carpenter who explain how lumber gets from the forest to their house. Along the way they learn about responsible forestry practices and safety. We don't want to spoil the ending, so let's just say all ends well. 
Suggested retail/nonmember price $5.95, NRLA member price $4.95,
Host a coloring contest at your store!  Simply add your store name or logo in the blank space provided to have available in your store.
Click here for FREE coloring contest picture.