Keith W. Page Memorial Scholarship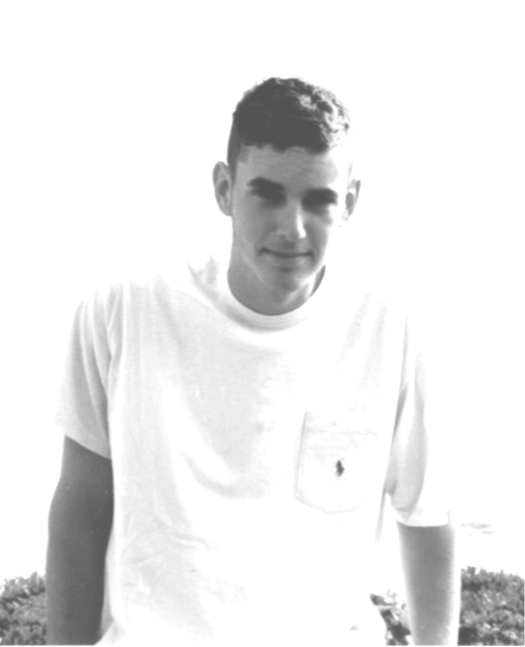 Keith was born in Poughkeepsie, N.Y., on Dec. 13, 1974, to Mary Ann Hunt and Henry G. Page, Jr. Keith was a newspaper carrier for the Poughkeepsie Journal from the age of 12 to 14. He graduated from Arlington High School in 1993, and attended Dutchess Community College to study Business. He was a past player on the Dutchess Community College basketball team and as his coach said, "Page wasn't the star of the team, but his energy and enthusiasm made him the team's most valuable player." He owned and operated Fudd Lawn Care from the age of 17 and Gardenia Hot Dog wagon from age 19.  He worked during the winter months as yard foreman for H.G. Page & Sons, Inc., located in Poughkeepsie, N.Y., which is owned and operated by Keith's father and two uncles.  The company was started in 1924 by Keith's grandfather, Henry G. Page, Sr. Upon his death, Keith was attending Champlain College in Burlington, V.T., studying business management.

Keith was a leader, not a follower.  He loved baseball, basketball, and family gatherings.  He was strong-willed, fun- loving, heart-warming, friendly, respectful of his elders, and hard-working.  He was a likeable and dedicated young man who gave his all.
On behalf of the Page family we would like to thank the Mid-Hudson Lumber Dealers Association (MHLDA) for organizing this scholarship and those family, friends, and business associates who contributed.  We encourage you to apply for this scholarship in memory of a remarkable and unforgettable son, brother, and friend whom we miss very much.
To award one or two merit scholarships of $1,500 each for post-secondary education.
To cultivate future leaders and dedicated employees for the building material industry.
To instill an interest in and awareness of the building material industry, as well as the Mid-Hudson Lumber Dealers Association and its importance to the region's economy.
Be an employee or a dependent of an employee of an MHLDA member at the time of the awarding of the scholarship.
Have maintained a minimum of a 2.5 equivalent grade point average in high school or college.
Have an interest in attending college or technical college.
Keith W. Page Scholarship Fund Committee reviews all applications.
The top three applicants may be granted a personal interview with the Scholarship Committee and the MHLDA president.
Final selection and winner is notified.
Congratulations to the 2021 Keith W. Page Memorial Scholarship Recipient
Cameron Hunter
Sponsored by Herrington's