ATLANTA, Ga. — MoistureShield, a signature brand at Oldcastle APG, is partnering with Great Southern Wood Preserving, Inc. to expand distribution of the manufacturer's composite decking portfolio and newly added railing product line in Fombell, Pa. and Millwood, Ky. 
"We're excited to partner with Great Southern Wood Preserving, Inc. as we continue to expand our decking distribution across North America and begin to grow our complementary railing line," said Matthew Bruce, Vice President of Sales at MoistureShield. "This is a win-win situation for both parties, and we look forward to the shared growth that will result from this collaboration."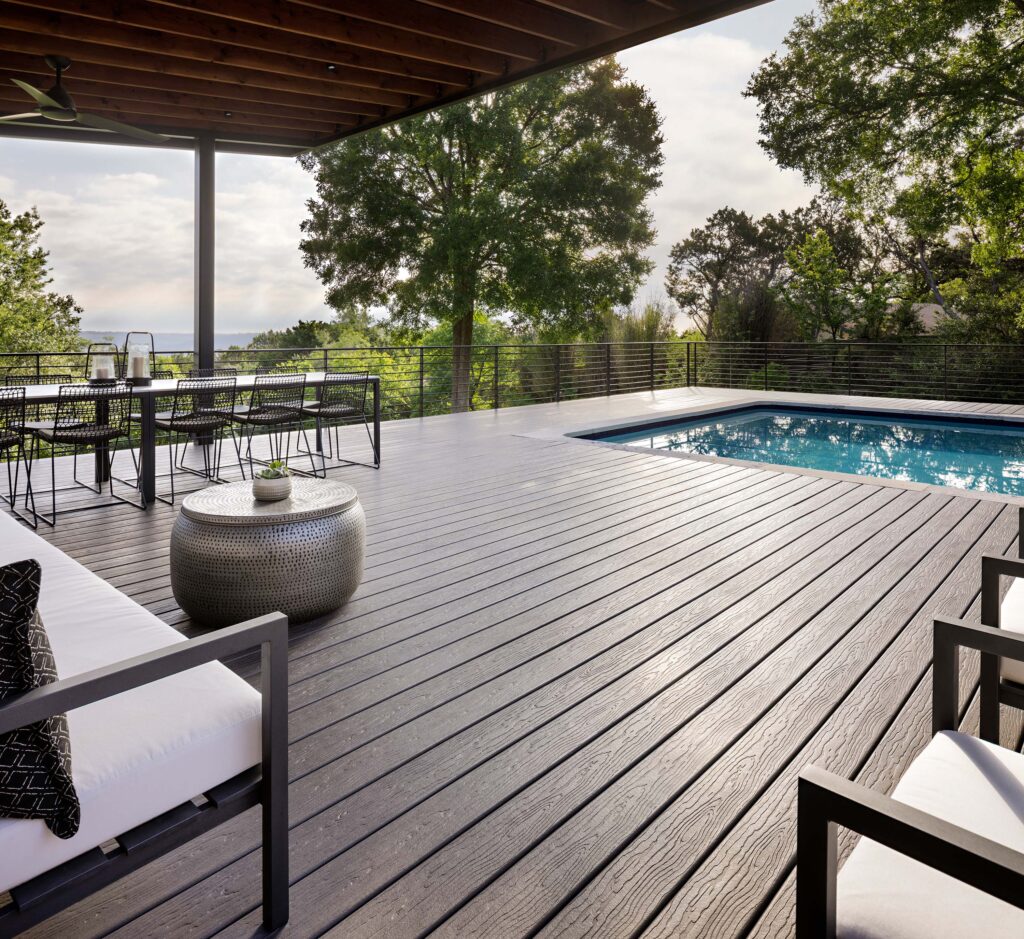 "We're very excited to add the MoistureShield decking and railing products to our product portfolio in these key markets," said Chuck Dickert, Vice President and Chief Sales Officer at Great Southern Wood Preserving, Inc. "The team and resources supporting these products aligns extremely well with our core values and commitment to provide quality products with first-class service to our dealers."
All MoistureShield products feature the Solid Core Difference to ensure moisture resistance and enable installation in the ground, on the ground or even underwater. MoistureShield's premium Vision line of capped composite decking features industry leading DiamondDefense Coating and CoolDeck Technology, which helps reduce heat absorption by up to 35% compared to standard composite boards in similar colors.
Complementing MoistureShield's high-performance decking is its Solid Core composite railing, a product designed to be water-resistant like its deck boards. Compass aluminum railing and Fathom steel railing round out the offering to provide a full range of material types. MoistureShield deck railing systems feature an assortment of infill and top rail options across several traditional and distinctive colors.
---
About MoistureShield
MoistureShield is the signature composite decking brand of Oldcastle APG, a CRH Company and leading provider of outdoor living and building materials. MoistureShield manufactures innovative composite deck boards with protective cap, color and surface technologies that create a natural wood look with the ability to withstand impact and water submersion. The brand's CoolDeck Technology is the first of its kind to deliver surface heat absorption solutions. For more information, visit MoistureShield.com.
About Oldcastle APG
Oldcastle APG, a CRH Company, is an international provider of outdoor living and building materials, with industry-leading positions in hardscapes, concrete masonry, fencing and railing, bagged dry mixes, lawn and garden, pool finishes and composite decking. Oldcastle APG's signature brand portfolio includes Belgard, Echelon, Barrette Outdoor Living, Sakrete, Amerimix, Pebble Technology International® and MoistureShield. For more information, visit oldcastleapg.com.
About Great Southern Wood Preserving, Inc.
Great Southern Wood Preserving, Inc. is one of the nation's leading distributors of pressure-treated pine. Founded in 1970 in Abbeville, Alabama, Great Southern is perhaps best known for producing YellaWood brand pressure treated pine and its famous 'Yella End Tag.' The company distributes building products to home centers, building supply dealers and lumberyards in 27 states from Florida to Texas to the Mid-Atlantic. For more information, visit www.yellawood.com.